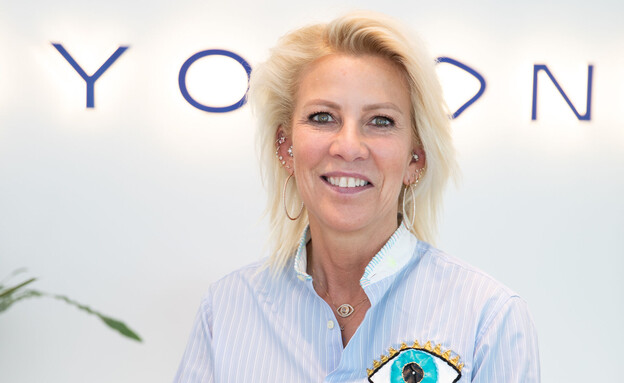 When Joyce Mizrahi decided to immigrate to Israel from London, she did not plan to start a business. "It was not in the plan," she says. "But after a few months, I realized that there is no real cryotherapy business. And in a country that is so health-conscious, I saw an opportunity."
When this opportunity came to Mizrahi's door, she did not freeze in place, literally. Cryotherapy, treatment with a freezing machine, is becoming more and more popular in the world. According to a research report published by Spherical Insights & Consulting, the scope of the global cryotherapy market was estimated at 7.01 billion dollars in 2021, and is expected to reach 12.34 billion dollars by 2030. The method – creating a 'cold sauna' using a special machine, which is attributed the ability for the relief of various types of pain. Within a short period of time, the treatment conquered the world with very high profile users such as Cristiano Ronaldo, Demi Moore or Justin Bieber.
"When I started with this I thought about many things, but what led me was mainly to help people," explains Mizrahi. She bases her desire to spread the news of treatment on her personal experience, after being diagnosed with breast cancer. "I lived in London in a neighborhood where people just don't share anything – not where you can find a tennis club for children and not that they have cancer," she recalls. "I thought I was alone and on the way to surgery, because of the stress, I didn't even look at the book the plastic surgeon gave me to choose what the result would be. It was a very difficult experience, so I wrote about it to several supplements of the Jewish community. My phone didn't stop ringing – I talked to so many women who identified with me and thought they were alone. Since then, everything I do has an element of contributing to cancer research."
What is actually supposed to encourage people to freeze themselves for a few minutes?
"Many studies have shown that exposure to extreme temperatures during a cryotherapy treatment may strengthen the immune system, improve the appearance of the skin, mood and sleep, and dramatically reduce pain and inflammation," replies Joyce, "in addition to relieving sore muscles, cryotherapy also promises to make us sharper , to improve our performance and speed up the metabolism.'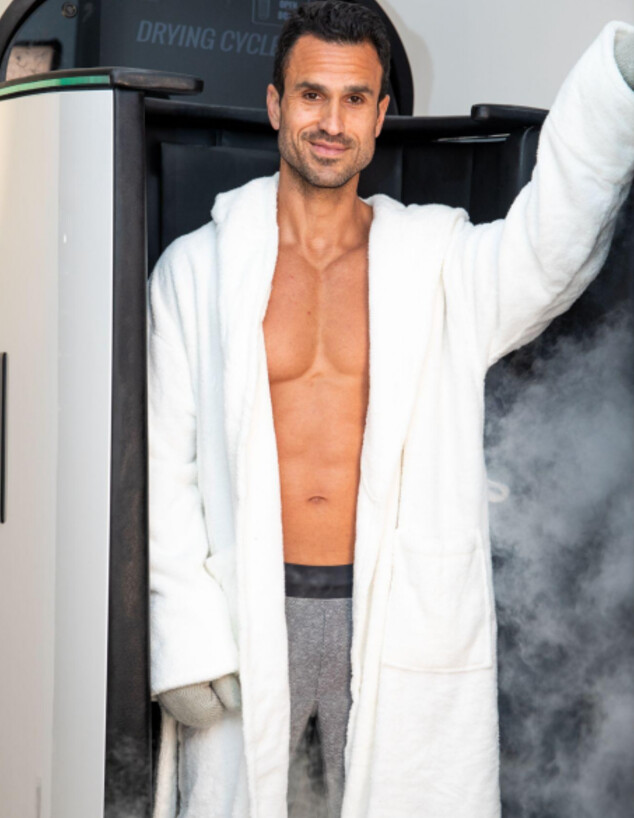 Thus, Mizrahi, who in the past served in the past as a senior member of his global team, decided to settle in Israel and take advantage of the opportunity. "My goal is to bring here innovation and a unique experience of luxury and service," she says. The machine, made in Spain, was imported by Mizrahi, not before it had to overcome significant market entry obstacles. This is due not only to the innovation involved, but also to the Israeli bureaucracy. For five months, Joyce and her partner Yonatan had to issue all the appropriate permits so that the Israeli customs would release the machine, because they had never encountered anything similar to this in the past. "Israel is not always an easy place to move forward in and the process is not always clear. You think you've solved the problem and then you're faced with a new problem you weren't told about before. So you need patience and perseverance. For example, since the machines were new in Israel, we had to go through a local certification process. The certificates from Europe were not enough."
Combining treatment with rehabilitation
In all of Miami, for example, there are only two freezing machines, one of which is nearly 30 years old. These numbers testify more than anything to the future plans of Joyce and Jonathan Katz, her partner and the owner of Nox wellness, an entrepreneurial and establishment company for wellness fitness ventures. "Cryotherapy machines are placed in Wellness health centers all over the world, as well as in the dressing rooms of the biggest teams in the world such as Barcelona and Atlético, and even in prestigious hotels," they say. The two are therefore trying to change the growth rate of the cryotherapy market in Israel, which is growing relatively slowly, either due to a lack of skilled workers overall or due to the limited availability of cryotherapy machines and a lack of consumer awareness. In the meantime, they own the technology exclusivity and operate their own business, Cryozone, in Herzliya. Joyce also collaborates with the "Brothers for Life" association to help IDF wounded integrate treatments in their rehabilitation and with Sheba Hospital to help those undergoing chemotherapy.
"Those who arrive today are the early adopters of the treatment, and what is amazing to see is that we are already full several weeks ahead and are working vigorously on the next of additional machines" shares Mizrahi. The two plan to open the following institutes in Tel Aviv and Jerusalem. "When I decided to establish the business in Herzliya, I was already thinking about expansion possibilities," she says. "I believed that cryotherapy is a way of life for people who care about sports, health and aesthetics. In addition, my other goal was to create a luxurious environment based on the customer experience. Israel has some great successes but when it comes to experience and customer service it falls short. I wanted to create a space where people enjoy the product but also enjoy the overall experience. Nice location and environment, personal and attentive service all without paying crazy luxury prices and not far from home. We are very excited about this business and believe it can help people here. We came to Israel with the goal of contributing to the country and we hope we can help many people in their lives. We still At the beginning of this journey.
to the full article
https://www.mako.co.il/news-business/meida-ceo_arena/Article-78eee7bb9b81a81026.htm?Partner=rss